IAWHP Board

2020-2023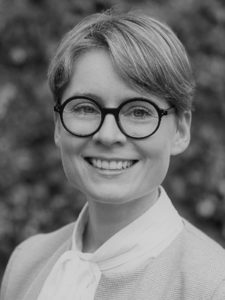 Chairperson: Patricia Alberth (Germany).
Patricia holds a Master's degree in World Heritage Studies and a Bachelor's degree in International Business. After nearly a decade of experience at the UNESCO World Heritage Centre and the UNESCO Regional Bureau in Asia and Pacific, she now heads the World Heritage Office of the City of Bamberg. Patricia is an Expert Member of the International Committee on Historic Cities, Towns and Villages (CIVVIH), a Fellow of the Responsible Leaders Network of the BMW Foundation and a Fellow of the Salzburg Global Forum.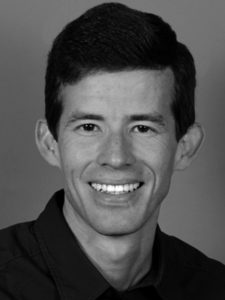 Deputy Chairperson: Rolf Schütt (Bolivia)
Rolf is an architect and regional planner from Bolivia. He holds a Master's degree in World Heritage Studies from the Brandenburg University of Technology and has worked in Germany, UK, Poland and Bolivia. He is an active member of the International Society of City and Regional Planners and has been involved in urban development projects with international teams in China, Europe and the Middle East.

Secretary: Manana Tevzadze (Georgia).
Manana holds a Master's degree in World Heritage Studies from the Brandenburg University of Technology. With over 10 years of experience working in cultural heritage management in Georgia, she has been involved in European projects as international consultant. Her experience ranges from working for the public sector (Georgian Government, Department of Culture, UNESCO National Commission and the Georgian National Museum) to private sector and academia (Tbilisi State Academy of Arts and Ilia State University). Since 2013, she is the Chairperson of the Georgian national committee of the Blue Shield.
Public Information Officer: Dr. Chang Liu (China)
Chang is an established CAUPD (Chinese Academy of Urban Planning and Design) chief scientist and project manager in the fields of urban development and cultural heritage. Her research focuses on sustainable city planning, including conservation-based, redevelopment-based and regeneration-based approaches. At the CAUPD Chang investigates the parameters that testify for the rapid rate of urbanization in China that increasingly intensifies the conflicts between urban development and cultural heritage preservation.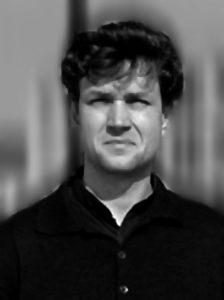 Membership Officer: Klaus Zehbe (Germany)
Klaus currently works at the Department of General and Vocational Education at the Dortmund University of Technology. His research interests include performing arts, language, comparative education, intercultural education and educational philosophy. Qualitative research methodologies, especially ethnographic fieldwork and q-methodology, are the tools of choice in his methodological toolbox. His current research focuses on the reconstruction of transformative learning processes in the traditional Japanese performing art of kyogen and its implications for theories of transformative learning.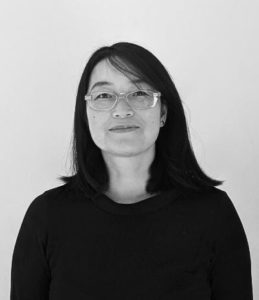 Treasurer: Dr. Li Fan (China)
Li has worked both as a practitioner and a researcher in China and in Germany. As an urban planner, she has developed conservation plans for more than ten Chinese cities. She served as a heritage consultant for conservation and regeneration projects funded by national and international institutions, including a UNDP-funded Tibet development and poverty alleviation programme (2010) and the ADB-funded pre-feasibility study of urban upgrading in the Yangzhou Old Town (2009). Her ongoing research interests are urban regeneration and urban heritage conservation in China and in Germany. As a German Chancellor Fellow, she has undertaken research on urban conservation in Germany.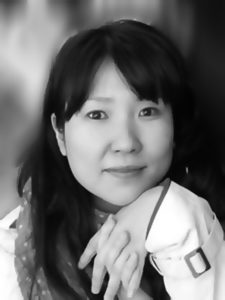 DeputyTreasurer: Miki Shimizu (Japan)
Miki holds a Master's degree in World Heritage Studies from the Brandenburg University of Technology. She is part of the academic staff at the Chair of Ecology at the Brandenburg University of Technology. Miki has been involved in research projects related to climate change and rising sea levels as well as on the effects on industrial pollution in coastal ecosystems.
---
Former Board 2017-2020
Chairperson: Ona Vileikis (Colombia-Lithuania)
Deputy Chairperson: Sijin Chen (China)
Secretary: Yunuén Olivia Herrera Fuentes (Mexico)
Public Information Officer: Nicole Franceschini (Italy)
Membership Officer: Christine Gleisner Vergara (Chile)
Treasurer: Susann Harder (Germany)
DeputyTreasurer: Sarah van der Linde (Australia)
Former Board 2014-2017
Chairperson: Stephen Dicks (Canada)
Deputy Chairperson: Alexandra Lotz (Germany)
Secretary: Xenia Panfilova (Russia)
Public Information Officer: Amilcar Vargas (Mexico)
Membership Officer: Moses Katerega (Uganda)
Treasurer: Khrystyna Shakhmatova (Ukraine)
DeputyTreasurer: Andreza André da Rocha (Brazil)
Former Board 2012-2014
Chairperson: Ona Vileikis (Colombia-Lithuania)
Deputy Chairperson: Henry Crescini (Venezuela)
Secretary: Katharina Sandberg (Germany)
Public Information Officer: Paul Frater (Canada/Germany)
Membership Officer: Manana Tevzadze (Georgia)
Treasurer: Khrystyna Shakhmatova (Ukraine)
Deputy Treasurer:  William Wei (Canada)
Former Board 2011-2012
Chairperson: Iryna Shalaginova (Ukraine)
Deputy Chairperson: Adreza André da Rocha (Brazil)
Secretary: Ona Vileikis (Colombia-Lithuania)
Public Information Officer: Manana Tevzadze (Georgia)
Membership Officer: Sarah Shortliffe (Canada)
Treasurer: Katharina Sandberg (Germany)
DeputyTreasurer: William Wei (Canada)
Former Board 2010-2011
Chairperson: Smriti Pant (India)
Deputy Chairperson: Andreza André da Rocha (Brazil)
Secretary: Ona Vileikis (Colombia-Lithuania)
Public Information Officer:  Beate Ruppe (Germany)
Membership Officer: Sarah Shortliffe (Canada)
Treasurer: Kate Pierce-McManamon (USA)
DeputyTreasurer: Ariane Fritzmann (Germany)