Watch the Vlog of our meeting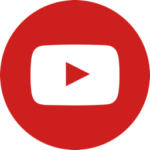 Following the successful regional meeting in Cottbus/Berlin in October 2021, the 2022 regional meeting of IAWHP took place in Bonn/Cologne from 19 to 21 May. Eight members from such different countries as Bolivia, China, Germany, and India joined the meeting.

On 19 May the IAWHP delegation – together with special guest Beate Körner from DAAD – visited Haus der Geschichte in Bonn where the delegation was welcomed by the head of collections – Dr. Manfred Wichmann – the coordinator of visitor services – Helena von Wersebe – and the outreach officer – Carolin Freitag. In a guided tour and a following in-depth question and answer session IAWHP members were given insight into the museum's policies and various activities. Day one ended with a joint dinner with IAWHP's advisor Dr. Roland Bernecker, visiting professor at BTU Cottbus and former director of the German Commission for UNESCO.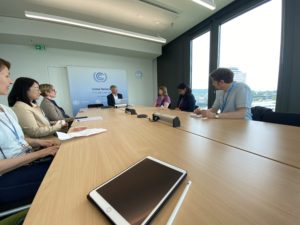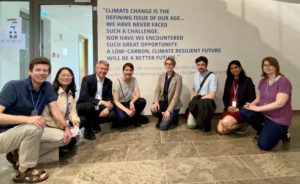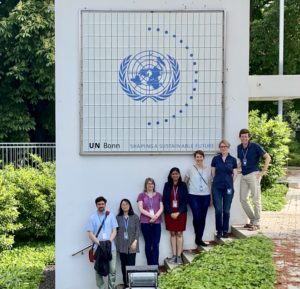 Day two began in the early morning with an informal meet and greet and presentations of members to exchange information, interests and experiences. Afterwards, the IAWHP delegation visited the UNFCCC (Global Climate Action Desk) at the UN Campus in Bonn to exchange information. Niclas Svenningsen, manager for Global Climate Actiin, was our host. At midday, the delegation was welcomed by Hannah Röhlen at the German Commission for UNESCO. In the afternoon, a session of peer counseling was held to develop solutions for personal and professional challenges. The peer counseling methodology was introduced to IAWHP members in IAWHP's first online members' workshop in April. In the evening, IAWHP members met with World Heritage Studies alumni and Barbara Engels from the Federal Agency for Nature Conservation for a joint dinner and informal information exchange. The evening was concluded by an evening walk along the river Rhine, enjoying fresh air, the river landscape and the old town of Bonn.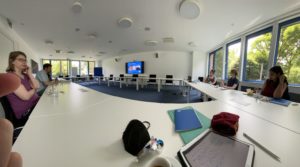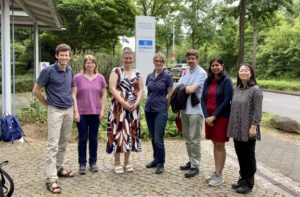 On 21 May, the IAWHP delegation traveled to Cologne to visit the World Heritage property of Cologne Cathedral. Guided by Dr. Albert Distelrath – Deputy Cathedral Master Builder – the delegation visited the upper levels of the cathedral and observed the restoration process. The magnificent view from the Cathedral concluded the successful regional meeting. Further regional meetings are being planned.